We're running a masjid and community center​
"Whosoever intercedes for a good cause will have the reward thereof."
Al-Quran 4:85
Fajr

Athan:3:37 AM Iqama:4:07 AM

Dhuhr

Athan:12:51 PM Iqama:1:00 PM

Asr

Athan:6:06 PM Iqama:6:15 PM

Magrib

Athan:8:25 PM Iqama:8:30 PM

Isha

Athan:10:05 PM Iqama:10:15 PM
Athan: Iqama:
Few Mosques Offer Multiple Jumah Prayers, Palos Islamic Center is offering two Jumah prayers
About
Palos Islamic Center
Palos Islamic Center serves the spiritual, religious and communal needs of area Muslims by means of nurturing their faith, upholding their values, and fostering the well-being of the surrounding community through worship, charity, education, outreach, and civic engagement.
Read More
Ramadan Times In Palos Park
Wednesday, 7th June, 2023 (18th Dhu al-Qidah, 1444)
Sehr Time Today:
2:49 AM
وَبِصَوْمِ غَدٍ نَّوَيْتُ مِنْ شَهْرِ رَمَضَانَ
I intend to keep the fast for tomorrow in the month of Ramadan
Iftar Time Today:
01:02
اللّٰهُمَّ اِنِّى لَكَ صُمْتُ وَبِكَ اٰمَنْتُ وَعَليْكَ تَوَكَّلتُ وَ عَلٰى رِزْقِكَ اَفْطَرْتُ
O Allah! I fasted for You and I believe in You and I put my trust in You and I break my fast with Your sustenance
Upcoming Events
No Future Published Event Found
Islamic Products
Palos Shop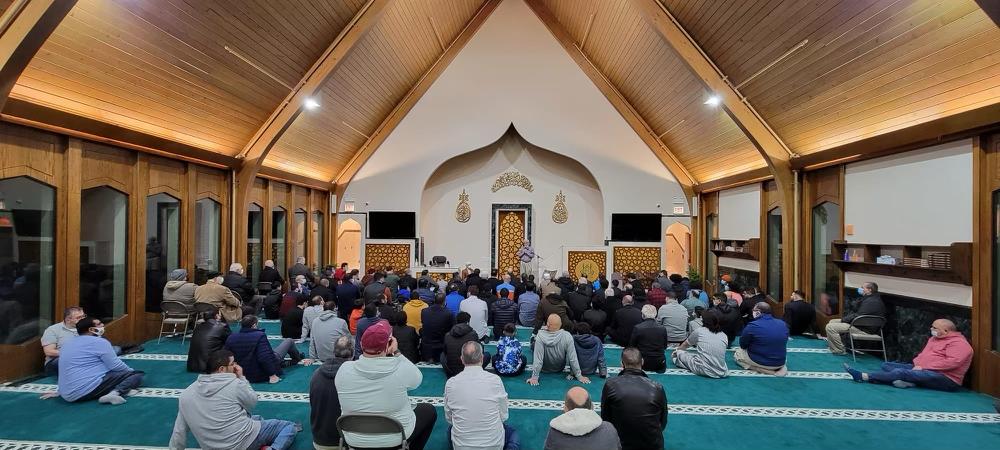 "Allah has made Laylat al-Qadr in this month, which is better than a thousand months, as Allah says...The Night of Al-Qadr is better than a thousand months. Therein descend the angels and the Rooh [Jibreel (Gabriel)] by Allaah's Permission with all Decrees, there is peace until the appearance of dawn."
Al-Qadar
Surah 97:1-5
To Him belongs everything that dwells in the night and in the day. He hears all and is aware of everything. Say, "Why should I then choose Allah as my Protector? He is the Creator of the heavens and the earth, the One who sustains everything but is sustained by none. I was commanded to be the first to submit and not to be of the idolaters."
Al-An'am
Surah 6:13-14
Say, "Allah, O King of all kings! You bestow sovereignty to whom You will, and You withdraw sovereignty from whom You will. You exalt whom You will, and You abase whom You will. In Your hand lies all that is worthy. You have power over all things."
Al-Imran
Surah 3:26
Have A Question
Send Message
Have any Questions...!
Contact Information
Our Location
12300 S. 80th Ave Palos Park, IL
Contact Us Anytime
Mobile: 1 (708) 888-7074
Write Some Words
contact@palosic.org